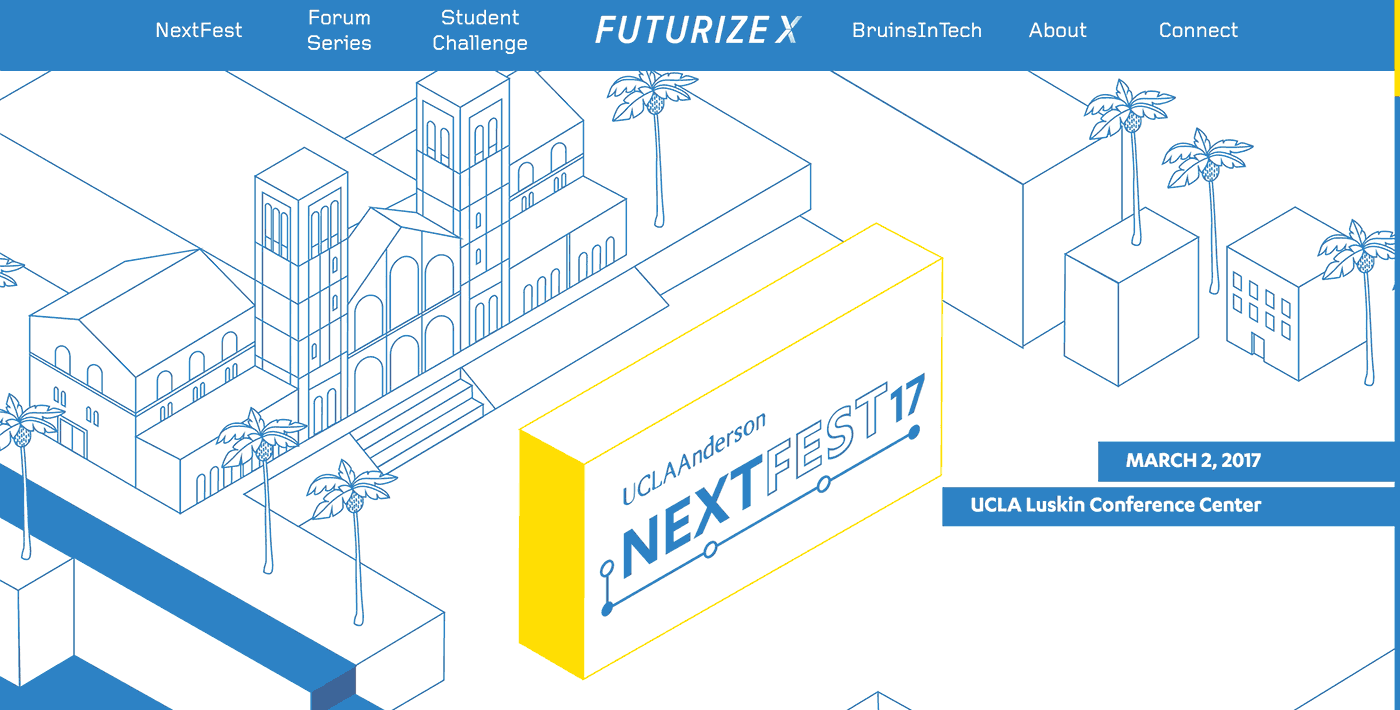 NextFest 2017 by FuturizeX is the first tech summit to ever be hosted at UCLA. Striving for an unconventional and creative design to enhance marketing of the inaugural event, FuturizeX approached Creative Labs to help design and develop a website for the tech summit. As a lead designer in Creative Labs, I oversaw and executed the design for this project. 
After brainstorm sessions with the client, we came away with two main design objectives for the website:
1. Draw in the target audience (largely UCLA students) to RSVP and attend the summit. 
2. Highlight Los Angeles as a major hub for technology and innovation, as it is often overlooked especially in its relatively close distance to Silicon Valley. 
I began brainstorming concepts representative of technology and innovation, eventually narrowing it down to the idea of building blocks. To personalize the design and add to its appeal specifically towards UCLA students, I incorporated an isometric illustration of Royce Hall to the splash above the fold. As the most iconic building at UCLA, Royce Hall immediately jumps out as a familiar symbol to any UCLA students who visit the page. The color palette is also in line with that of UCLA branding guidelines, further highlighting the event venue and target audience of students at the university. Palm trees populating the surrounding area and other parts of the page act to accentuate Los Angeles as a home of technological advancement. 
​​​​​​​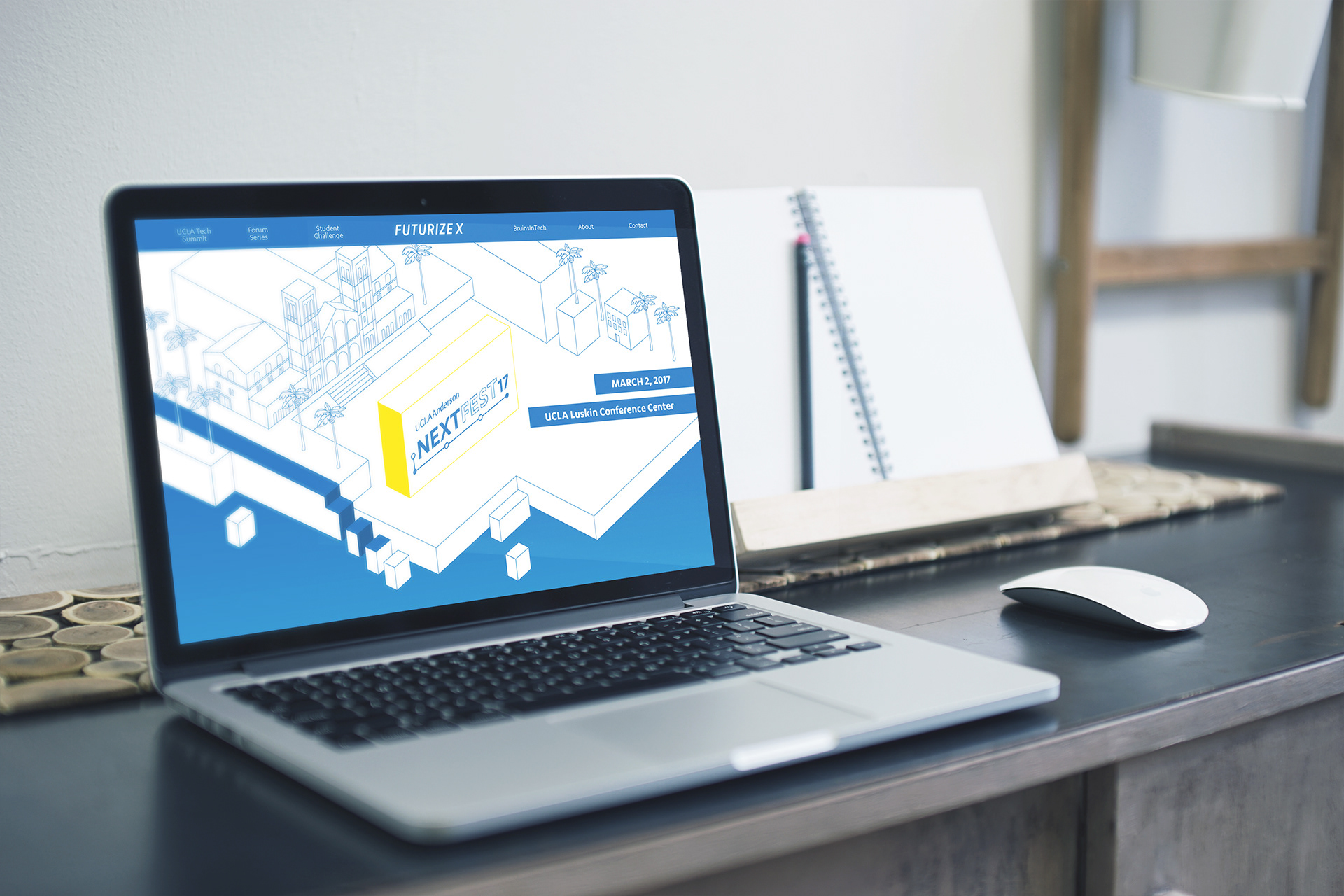 Design + Illustration
Rosalind Chang