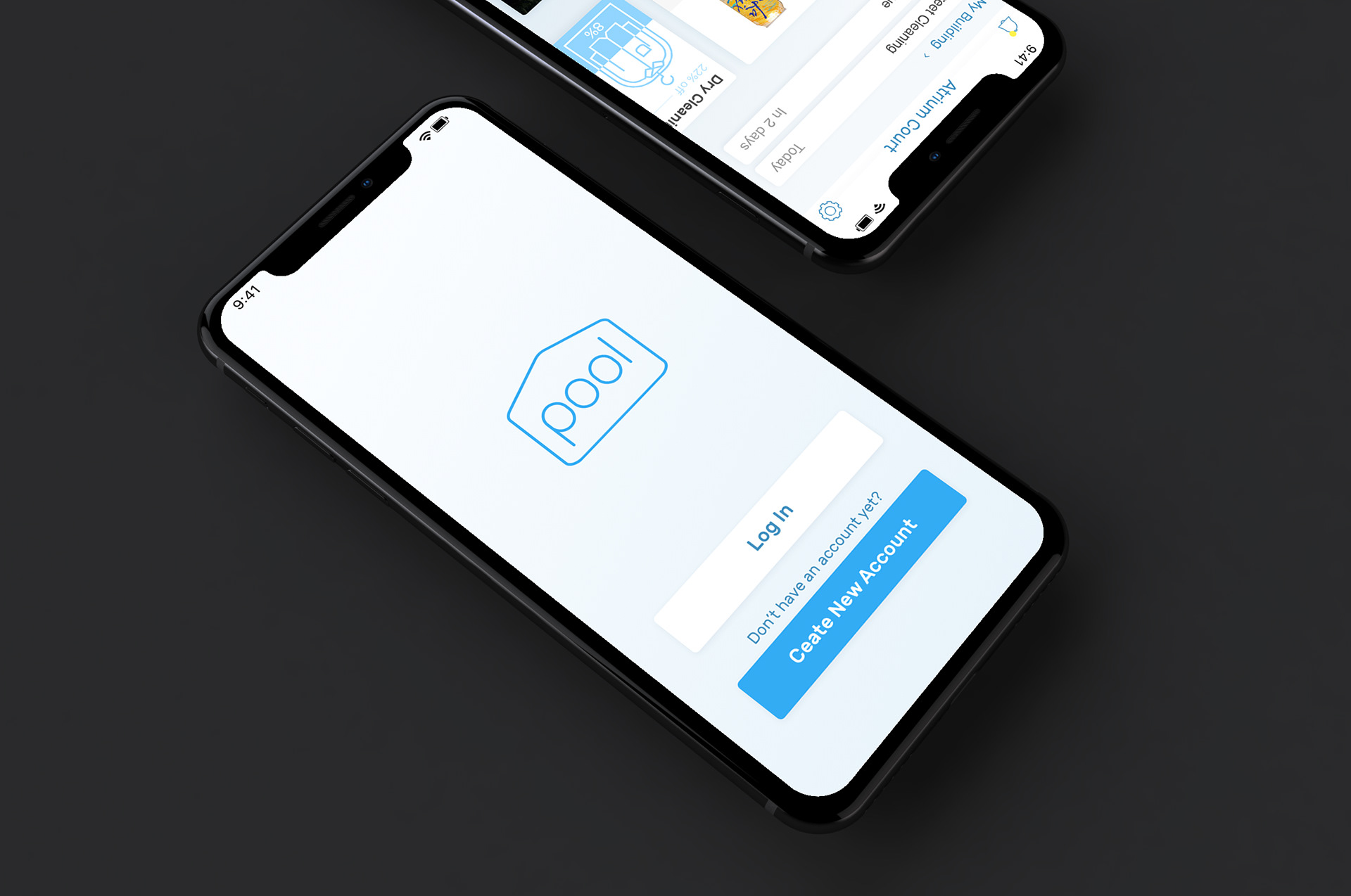 In the market for residential services, there are currently software apps for property management, as well as the offering of physical residential amenities (e.g. gym, parking) but what is missing is a platform that facilitates both property management and physical services. Pool is a mobile application that helps facilitate landlord and tenant communication, while also connecting tenants with local services and amenities around their residential neighborhood. Services like groceries, dry cleaning and house cleaning are not only made more accessible but also more affordable through Pool's partnership with local businesses and direct delivery or scheduling of services through the app. The more tenants within the area use the services, the greater the discount everyone receives as the local business receives increased market share and revenue. 
Luther, one of the co-founders of Pool reached out to me to help them create and design the identity, user interface and user experience for the app. The following functionalities were outlined and designed into wireframes. 
1. SERVICES - connect with local businesses for cheaper rates.
2. CHAT - landlord to tenant and tenant to tenant communication for grocery runs, events, etc. 
3. EVENTS - encourage engagement with events in local surroundings, as well as physical interaction among tenants within the 
    building through events around them.  
4. HOME FEED - main screen for overview of events and services, as well as building announcements for quick landlord to tenant 
    updates on different important notices.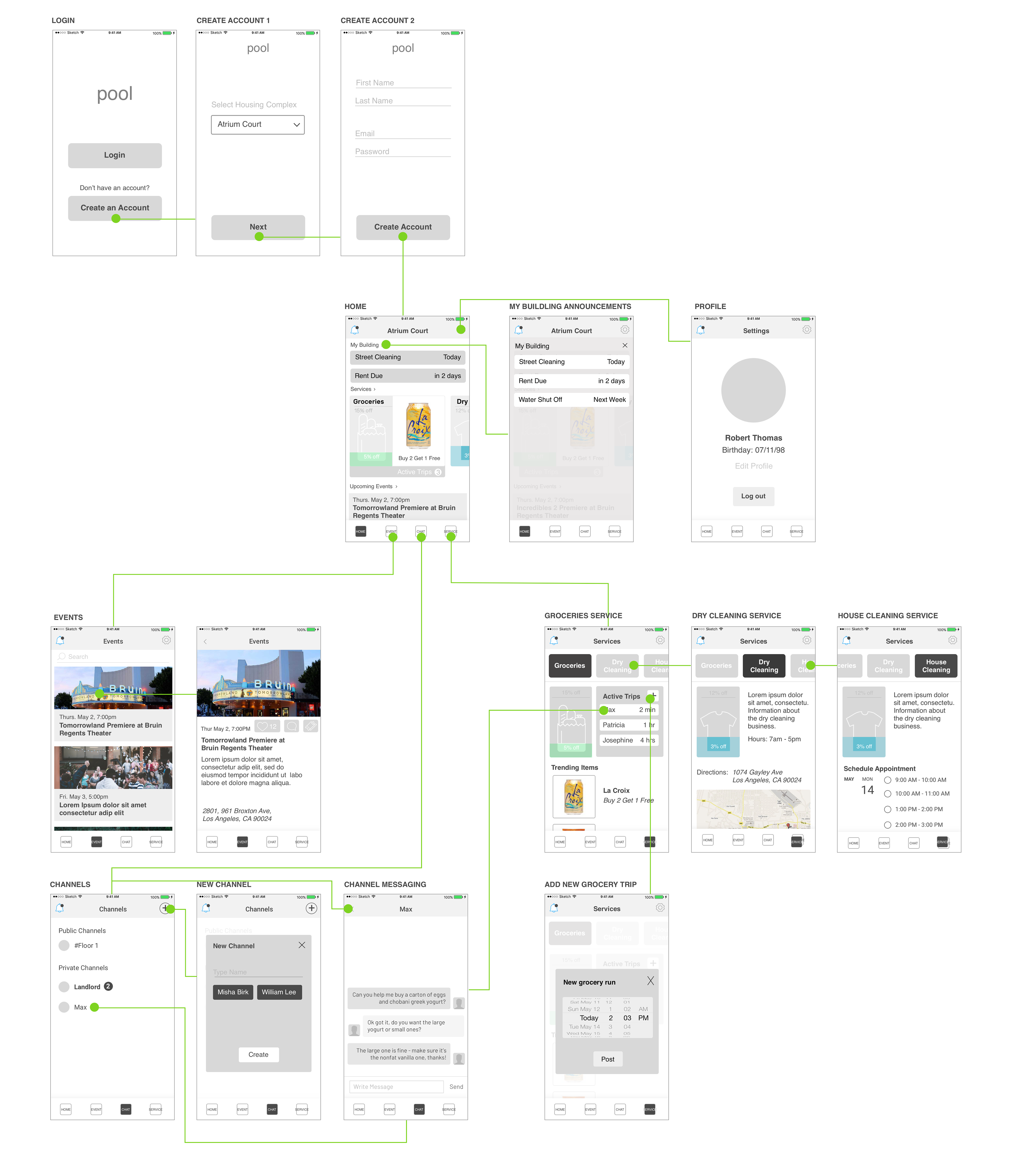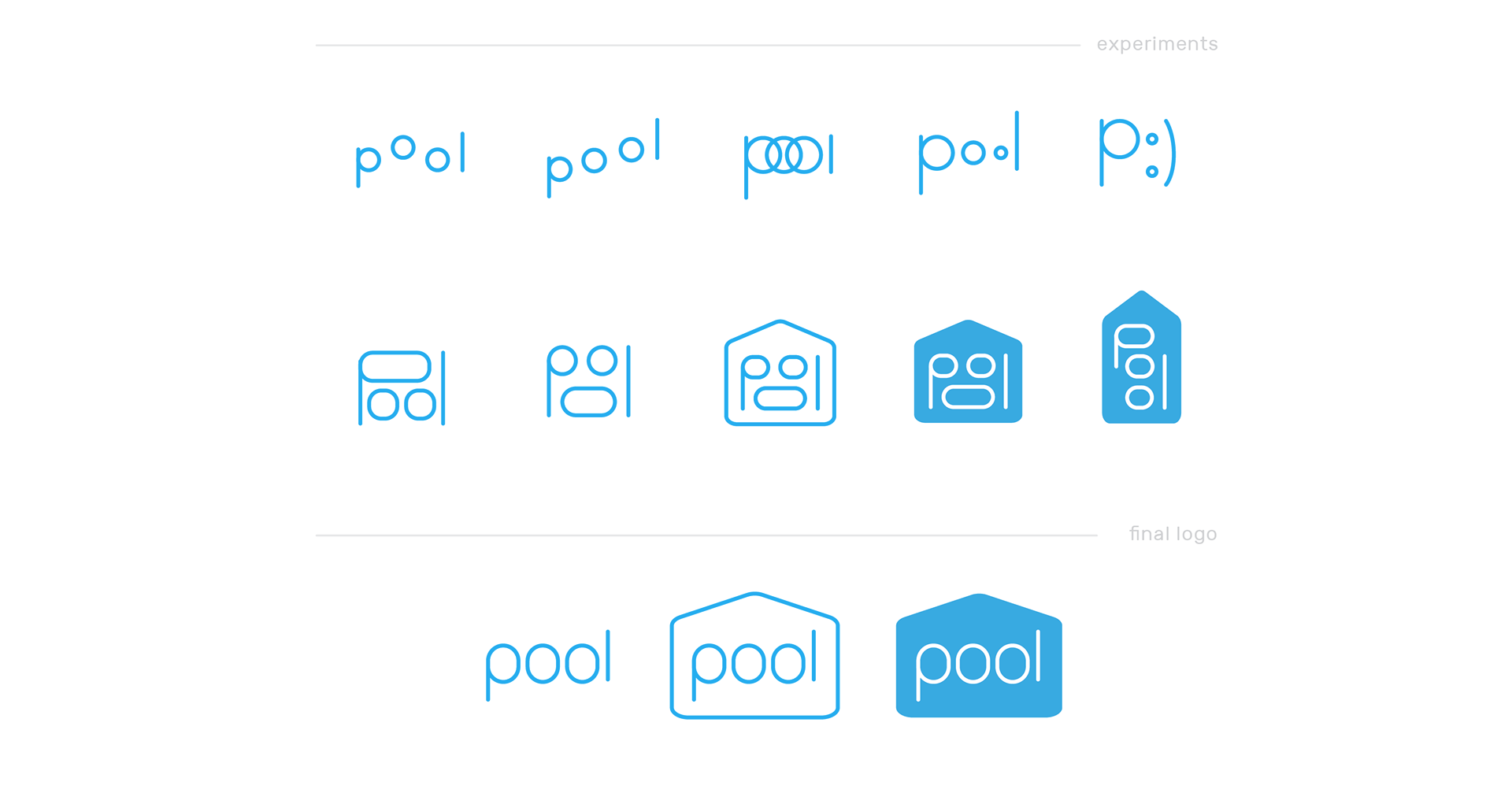 For the identity, we wanted something that was clean and simple, yet playful and engaging in appearance. Playing off the name "pool" I kept the color scheme to hues of blue, also promoting a calm and contained mood. Boxed within a house silhouette, the identity is tied back to the app's main function as a platform for housing services.